Fermer le menu

Towards the HRS4R label
The European Union supports the development of the European Research Area where mobility of researchers is facilitated.
The University of Rouen Normandy has decided to engage in the Human Resources Strategy for Researchers and the application for the HR Excellence in Research label awarded by the European Commission.
This commitment shows the university's willingness to develop a continuous improvement approach in the recruitment process, reception and integration of staff members, in particular researchers and academic staff. The European recommendations are presented in the EU Charter for Researchers and the Code of Conduct for the Recruitment of Researchers.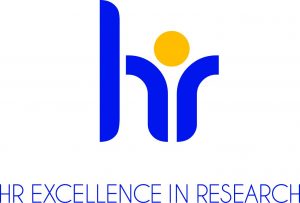 The challenges of the HR excellence in research award
Increase the attractiveness of the university for recruitments with a HR policy based on openness and transparency.
Display a strong internal HR policy and in coherence with the projects already launched.
Help secure the access to Horizon Europe funding, the EU framework programme for research and innovation 2021-27, and the respect of contractual obligations
Join the network of HEIs that have already received the HR excellence in research award.
Main steps
September 2020-February 2021: preparation phase, steering committee implementation.
March 2021: presentation of the HRS4R process to the university boards and authorities.
April 2021-January 2022: gap analysis measuring the university state of achievement in terms of the implementation of the EU principles of the Charter and Code, and prior identification of improvement needs. Stakeholders working groups meetings and surveys.
February 2022: feedbacks from the working groups.
March-April 2022: action plan design.
May-June 2022: presentation and exchanges with the university representative bodies, boards and authorities.
June 2022: submission of the application.